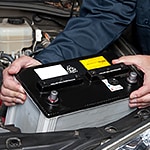 Apart from the typical exterior maintenance and gasoline refuels, cars require having their batteries recharged so they can remain functional at all times. Here are a few car battery charging tips to use in the future:
-Be aware of the corresponding signs and wire colors; this relates to the visual cues that the positive and negative cables have whenever you're removing or reattaching them.
-Do not forget to clean the terminals; removing any leftover dust or dirt makes the connections much better in addition to reducing the likelihood of battery acid from happening.